Central Heating London
We take great pride in being one of the leading providers of commercial maintenance services for businesses & landlords throughout London & Greater London.
Commercial Boiler Service London
Commercial Heating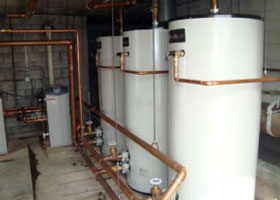 We have over 18 years of experience in supply and installing larger scale central heating systems for commercial properties of all sizes and industries – from large factories, apartment complexes to small offices.
If your boiler has a power rating of 70kW or above, then it is classed as a commercial boiler, and specialist Gas Safe qualification is required in order to perform installations, repairs and servicing on the system. Our engineers are all Gas Safe registered, so you can be sure you are in the safest of hands when you use our services.
Commercial Installation & Repairs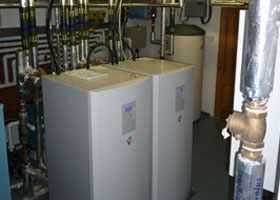 Any unit that has a 70kW power rating or above is classed as a commercial boiler, and we offer high quality installation and repairs on all commercial gas boilers to customers throughout the region.
All of our heating engineers hold the relevant Gas Safe accreditation that allows them to work with commercial boilers, so you can be sure you're receiving the best possible standard of commercial boiler installation with us.
Commercial Boiler Servicing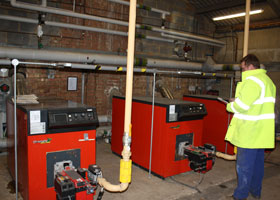 As well as installing new and upgraded models, we carry out thorough and extensive commercial boiler servicing, ensuring that your warehouse, office or factory has uninterrupted access to heating and hot water.
Our team will perform detailed checks on your system, testing for efficiency and cleaning all parts that are vulnerable to blockage.